For the selected few.
CLP denotes Chateau de Laplanques.
The last remaining space available is from Tuesday 5 September 2023 to Tuesday 12 September 2023.
www.rugbyworldcup.com/2023 for full details.
10th Rugby World Cup in France to be played in 9 cities.
From 8 September to 28 October 2023.
Paris, Marseilles, Lyon, Lille, Bordeaux, Saint Etienne, Nice, Nantes, Toulouse.
Paris has two venues – Saint Denis and Stade de France – [ SdF ]
From the 20th October to 28th October 23 the quarter and semi finals along with the playoffs and finals get played at SdF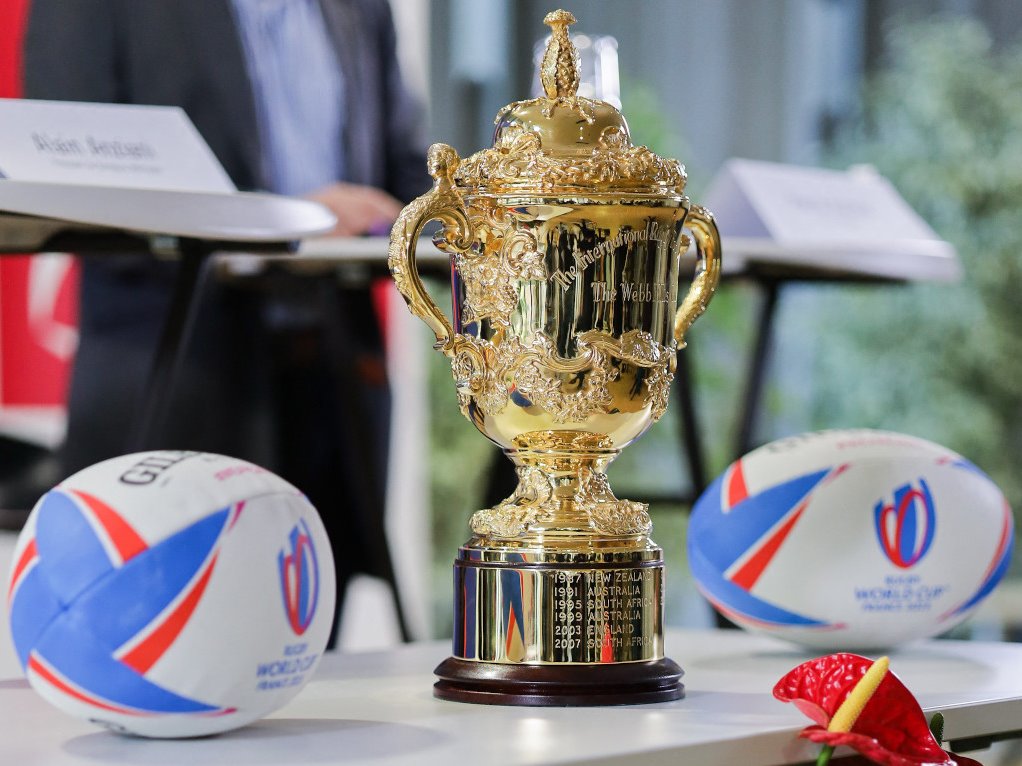 For South African followers the following would be relevant.
Game 1.
Sunday – 10 September 23.
SA – Scotland in Marseilles – 370km from Chateau de Laplanques.
Game 2.
Sunday – 17 September 23.
South Africa – European qualifier in Bordeaux – 325km from CLP.
Game 3.
Saturday – 23 September 23.
South Africa – Ireland in Paris – 640km from CLP.
Game 4.
1 October 23.
South Africa – Asian Pacific qualifier in Marseilles – 370km from CLP.
Game 5.
14 October 2023.
Quarter Final…. Guess work and wishful thinking.
Pool B winner against Pool A runner up at the SdF in Paris.
South Africa – France in Paris – 640km from CLP.
Game 6….. Ditto.
20 October 23.
Semi Final.
Australia vs England
South Africa vs New Zealand
Both played in Paris.
27 October 23…. Ditto.
Play off between – Too tight to call.
28 October 23…… Ditto.
The final showdown at the SdF in Paris.
Consider this scenario.
The Covid 19 pandemic is hopefully something of the past and France is open to free flowing tourism coupled with rugby lovers…… hopefully many Springbok supporters.
For the selected few the very first game involving the Springboks is in Marseilles on Tuesday 10 September 2023.
Second game would be in Bordeaux on the 17th September 23 would be the Springboks against a European qualifier.
See rugby world cup roster from then on and consider your own movements.
Most games move north to Paris except a few down south.
The thought of staying in a 13th century chateau in the Midi Pyrenees and being entertained by Chanel, Amber and Rod Hossack …. quite possibly joined by Markus Farbinger from locally world famous Il De pain in Knysna as your personal chef etc etc.
Mouth watering stuff after years of lockdown and for rugby lovers who just happen to really enjoy watching the game, staying in a 13th century chateau where Napoleon celebrated and Picasso danced many decades earlier.
The main goal of this French adventure is to allow you to combine historical accommodation with the discovery of the French culture, traditions, gastronomy, wine and nature.
Back this up with French wines and champagnes coupled with fine French cuisine, wandering freely [ there are no predators ] in a 400 hectare enclosed estate amongst mufflon sheep, wild boar, Sika deer, Fallow deer, Red deer and very large stag with Europes largest antlers, visiting very quaint ancient French villages nearby where the markets are quite extraordinary in colour and taste, playing golf at local courses which can be pre booked and then driving down to Marseilles [ 369 km ] to watch the Springboks thump Scotland for starters.
We are only taking a maximum of four couples at a time or 8 friends who wish to experience the above mentioned suggested itinerary.
The balance of the world cup period onwards from 12 September to the end of October 2022 is already fully booked.
Ideal itinerary would be:
Arrive at CLP [ Chateau de Laplanque ] on the 4th September 2022 via Toulouse.
Drive up to CLP.
Stay in CLP where you will be wined and dined by Team Hossack, Local Chefs and Markus Farbinger until you decide to [ optional ] travel down to Marseilles.
From 4 September to 9 September 22 there are myriad of activities to enjoy in the Midi Pyrenees.
Final needs of each group need to be discussed on a one on one basis between us and the interested group from Fancourt or Hermanus [ they would get a similar invitation. ]
Our agent down there is frothing at the mouth to book this last remaining time slot time for interested Hermanus residents, golfers, rugby lovers and game lovers coupled with fine food and beverages.
Wether it is sipping wines from the area on the sunny chateau terraces, golfing, walking, exploring local villages like Najac, Pradinas, Rieu Pieroux or Villefrance – de – Rouergue, even EE biking is a possibility etc etc.
Naturally wandering through the estate filled with game is quite mind boggling and this would be for the selected few.
Once in a life time where so much is on offer to so few and Fancourt members and friends are in the front of the line.
Cost
Cost to be in the region of approximately R 175 000-00 per person / week.
At 17 to 1 that would be about Euros 10 294
or 15 to 1 about US 11 700
or 20 to 1 about Stirling 8 750
The rugby world cup in France in September 2023 is a long way off so we may find the final costs to change, please bear this in mind.
Either way it would be an adventure of a lifetime if you enjoy the finer things in life coupled with rugby and golf.
Included.
Six nights and seven days accommodation.
All meals at the Chateau or at nearby rated restaurants.
Guided tours through CLP.
All walks on the estate, with or without a guide.
No charge for French champagne, red or white wines, water or soft drinks.
Transport to nearby villages.
E-bikes included for cycling on the estate or down the country lanes.
A game of golf at one of the local beautiful highly rated 18 hole courses.
Examples : Albi, Toulouse, Rodez or Villefrance – de – Rouergue.
Excluded
All transport to and from CLP on initial arrival and departure.
Passport and Visa Fees.
Rugby tickets.
Insurance.
In the 12th and 13th century the Templar knights built fortifications in Aveyron because it was a strategic spot near the Mediterranean Sea.
During the same period the kings, lords and bishops had to organise the social and economical life of the important increase in the population.
Therefore between 1229 and 1373 approximately 315 " bastides " [ fortified towns ] with exceptional architecture were built.
Typical markets where local producers sell their products occur every week in these bastides.
France has a classification system for the most beautiful villages and Aveyron is the department which boasts the highest number [ 10 ] of villages classified as the most beautiful villages in France.
Many of the stops in the Saint James pilgrimage are in Aveyron. This pilgrimage was created around the 7th century to reach the shrine of Saint James the Great, the apostle of Jesus Christ in Santiago de Compastelo, Spain.
The Roquefort cheese and Laquiole knife are two world renowned specialities from Aveyron. This department is also famous for the quality and richness of its gastronomy.
Thank you.
See you in the Midi Pyrenees at Chateau de Laplanques.
In the Autumn of 2023.
Abientoit.
Chanel and Rod Hossack and the CLP team.
We have normal experiences / adventures to CLP which involve 5 night / six day stays that include all of the above but no rugby and golf as options. These stays run from early May to end August each year.
Feel free to request information and rates.
Best to email rod@franceclp.com